Kaleb LeMoine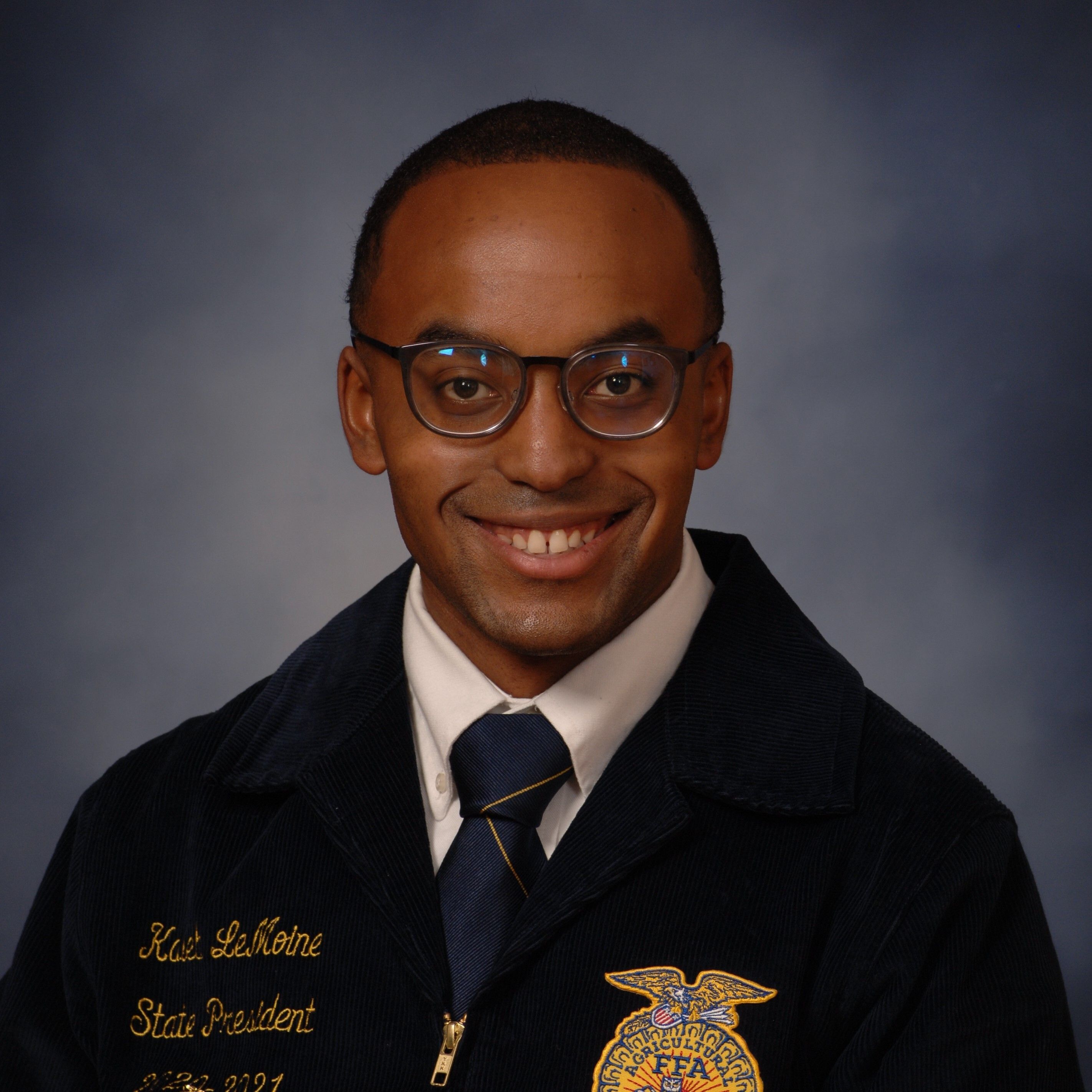 Kaleb LeMoine is from Elton, Louisiana and is a rising junior at Tulane University where he studies Political Science and Legal Studies in Business. He served as the 2020-2021 Louisiana FFA State President. 
On campus, Kaleb is a resident advisor. He also maintains active memberships in the Tulane Black Student Union, Alpha Kappa Psi Business Fraternity, and the Community Service Fellowship program. 
Kaleb is proud to serve as our 2023 National FFA Officer Candidate!