Student Leadership
Through Louisiana FFA leadership development opportunities, members begin to discover their unique talents, values, and ambitions. Programs provide members with the opportunity to obtain tangible skills while learning to lead through our motto of "Learning to Do, Doing to Learn, Earning to Live, Living to Serve."
State & Area Officers
State and Area Officers empower the future of agriculture in Louisiana through impactful experiences, dedicated acts of service, and life-changing opportunities. Each year, 10 State and 32 Area Officers are elected through a rigorous nominating committee process of their peers during State Convention. They travel throughout the state representing the 13,000 members of Louisiana FFA. Our officers go on to be leaders of the workplace, in and out of the agriculture Industry.
---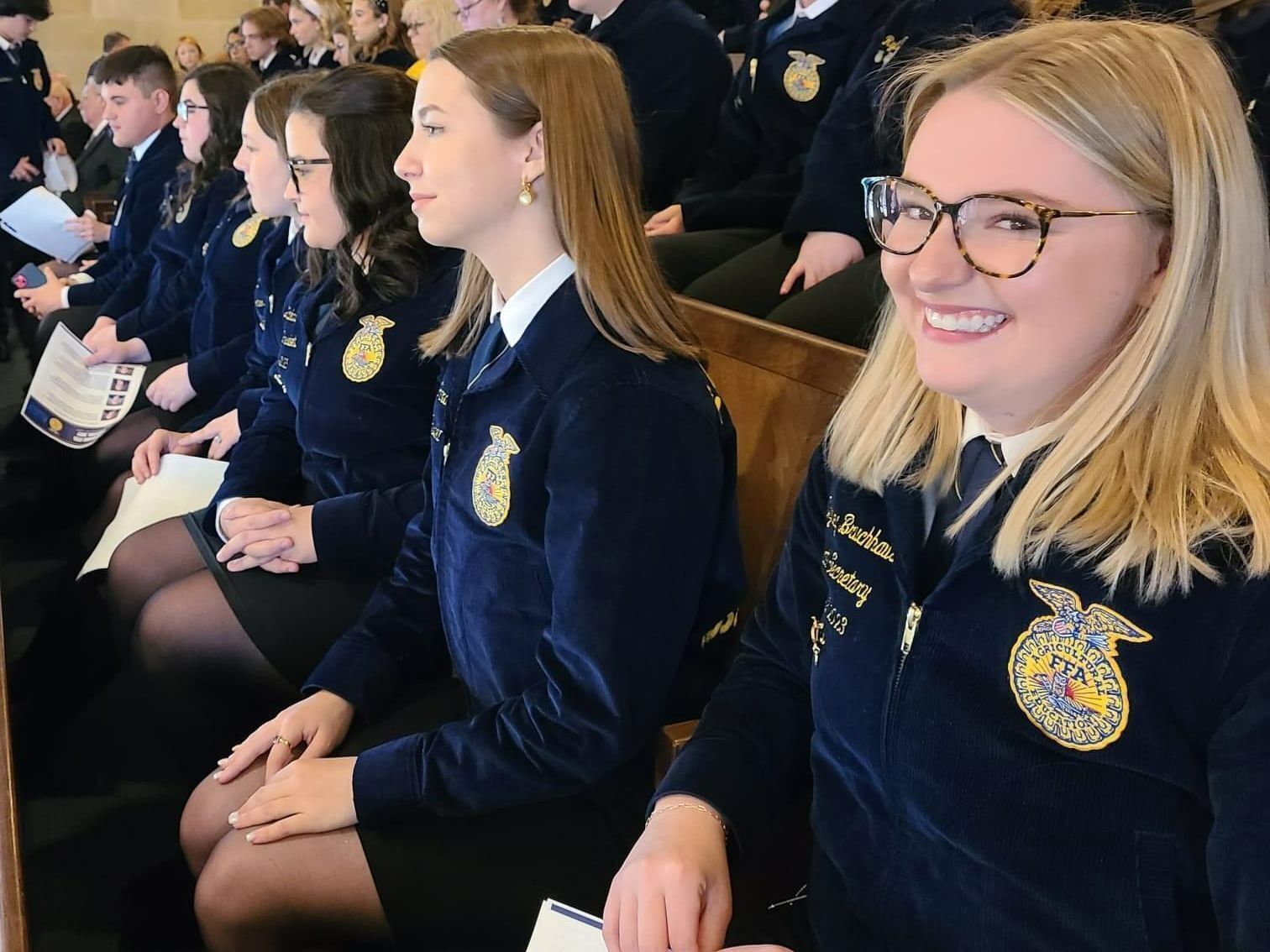 National Officer Candidate
Each year, six individuals are selected to serve as National FFA Officers and represent over 850,000 FFA members. In Louisiana's history, only five members have ever achieved this honor. If you have it what it takes to be the sixth, the process begins on the state level. Our National Officer Candidate is selected by a committee composed of FFA members and agriculture and education leaders from around the state. Prospective candidates complete an extensive application and participate in a selection process modeled after the National FFA Nominating Committee. Once selected, the candidate undergoes intensive practice and preparation at many events in Louisiana and in other states and represents Louisiana FFA at the National FFA Convention in October.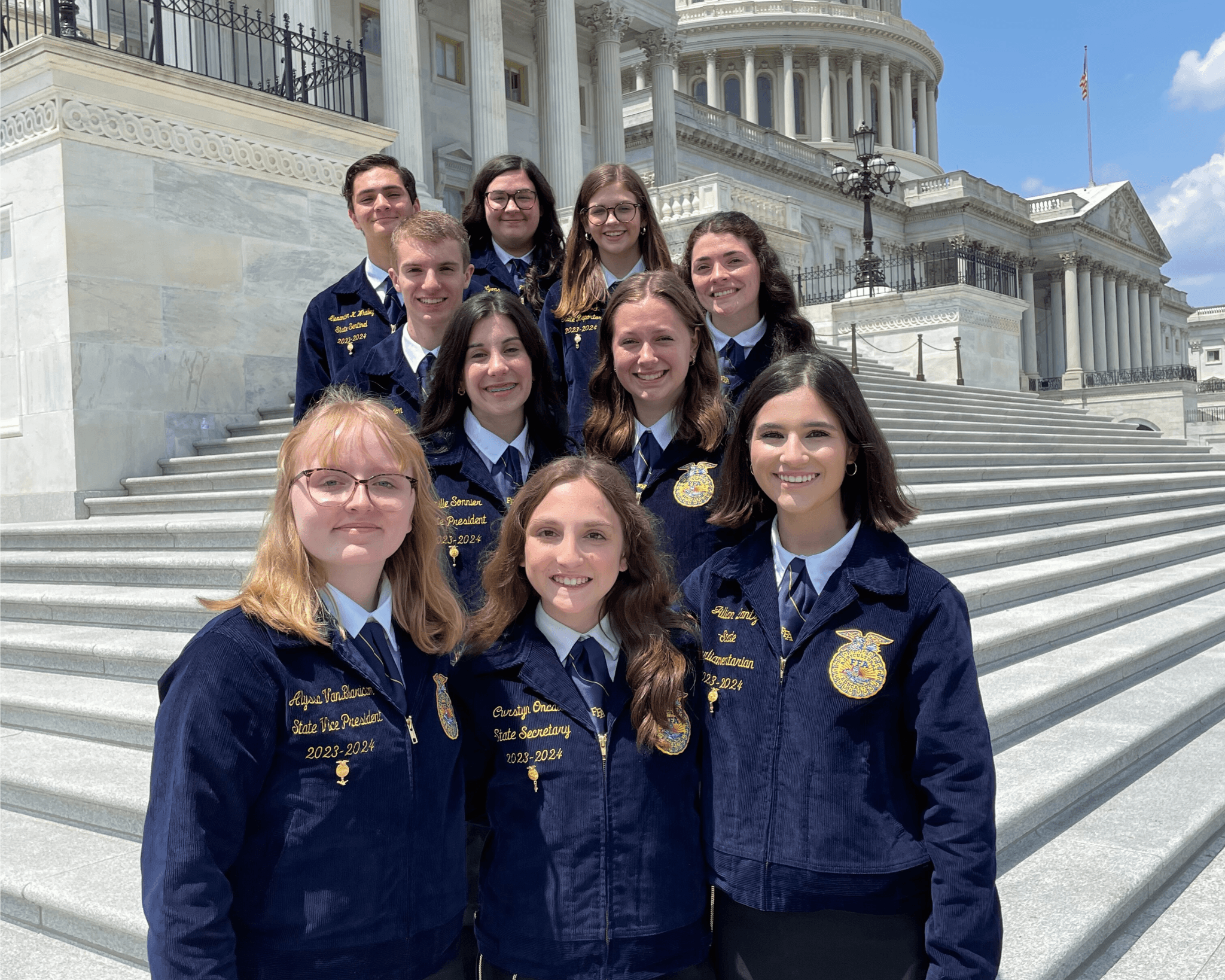 Democracy in Action
 The Louisiana FFA Association values the leadership abilities of our members and their right to set the course for FFA in this state. The Delegate and Nominating Committee process gives chapters the ability to influence the discussion and leadership in Louisiana FFA. Delegates submit issues that they feel are pertinent to FFA and agricultural education while also collaborating to provide solutions. The Nominating Committee is a panel of select members from across the state. These members are tasked with deciding which individuals are the most prepared to lead our association to a brighter tomorrow!
---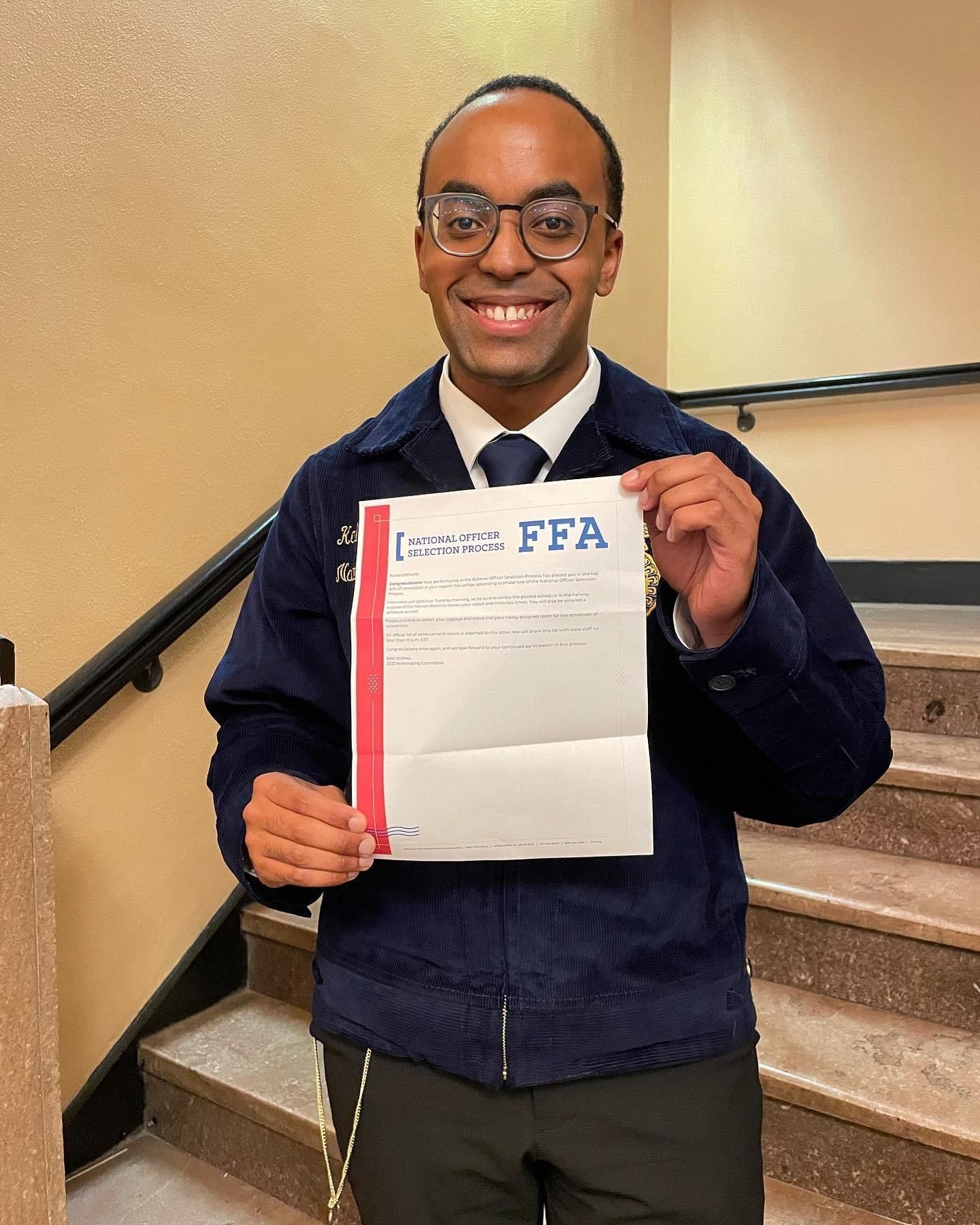 We are growing the future, grow with us!